K-Pop performance queen Chungha is set to release her first full album this year with a pre-release single "Stay Tonight". As we gear towards her comeback, get to know the artist herself and her journey to stardom.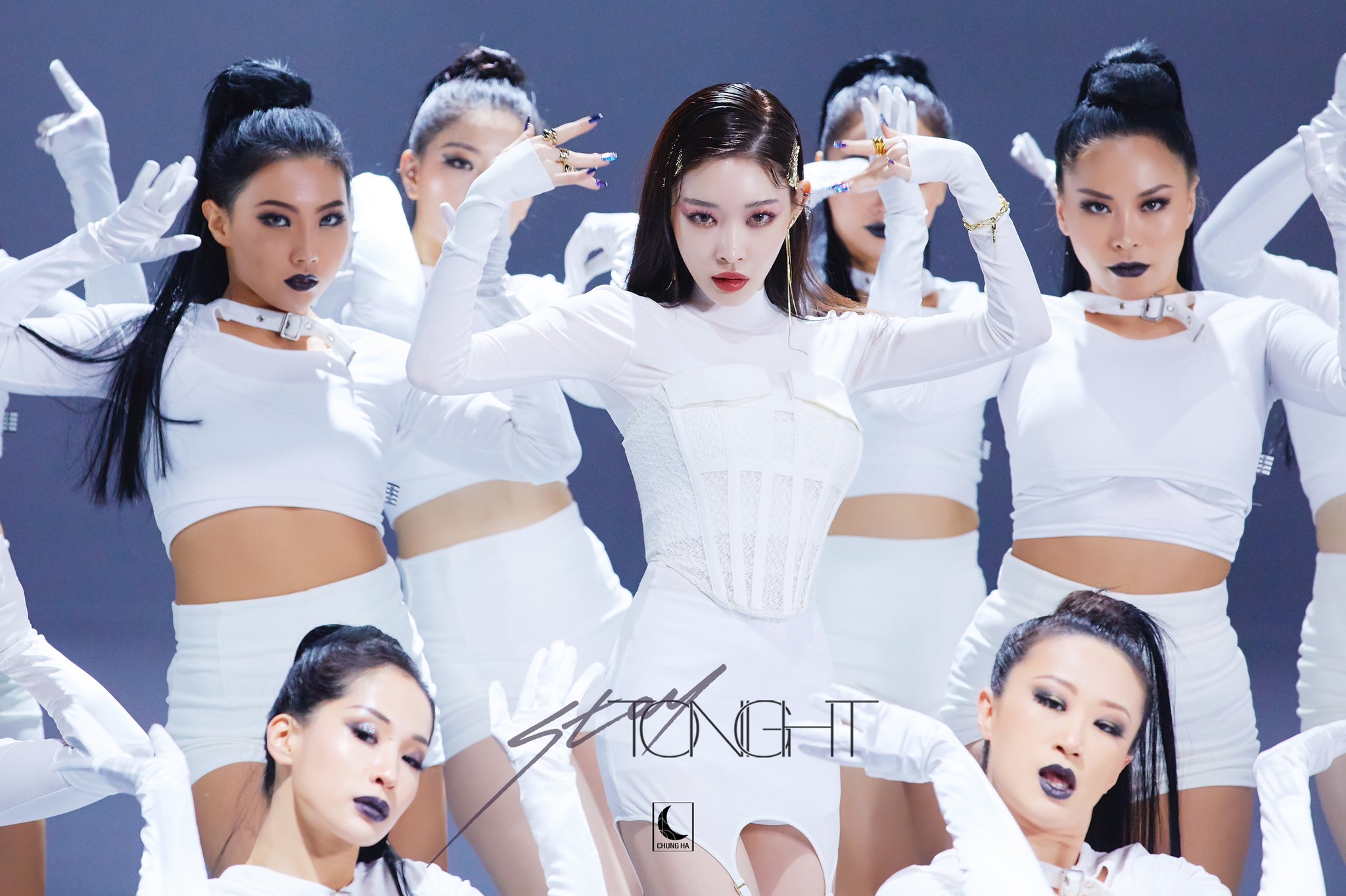 Humble Beginnings
Kim Chungha was born Kim Chanmi on February 9, 1996, in Seoul, South Korea. As a child, she moved to Dallas, Texas in the United States and lived there for seven years. Because of this, she is fluent in English and even adopted an English name, Annie. She returned to Korea after that to pursue a career as a performer.
Chungha had been dancing for six to seven years. At one point in her life, she nearly quit because her family couldn't afford to let her take dance classes anymore, but she persuaded them because she had confidence in herself. She auditioned for YG Entertainment and JYP Entertainment, passing the latter. Eventually, she joined MNH Entertainment. An agency headed by Lee Jooseob, who was formerly a manager for JYP boy group 2PM. She was an idol trainee for three years under her current agency before joining Mnet girl group survival show Produce 101 in 2016.
While participating in the show, Chungha became viral for her freestyle dance and choreography. She became one of the crowd favorites, finished 4th place by the end of the program, and became a member of girl group IOI. As part of the group, she participated in creating the choreography for IOI's sub-unit single "Whatta Man". She was part of the group from May 2016 until their disbandment in January 2017.
Gone Solo
Chungha kicked off promotions as a solo artist with a pre-release single "Week" on April 21, 2017, before making her official solo debut on June 7 with her first mini-album "Hands On Me". Her title track "Why Don't You Know" featured rapper Nucksal and the song was even nominated once for a music show win. She was also a featured artist in Samuel Kim's song "With U" that was released in his debut solo album, and even for Babylon's single "La La La". Chungha received the "Best of Next" award at the Mnet Asian Music Awards in the same year.
She made her comeback in January 2018 with her second mini-album, "OffSet". Her title track, "Roller Coaster" became a favorite amongst listeners and was popular in the digital charts. It was a crowd favorite in university festivals that Chungha was invited to perform as well. Six months later, Chungha returned with the track "Love U" from her third mini-album "Blooming Blue". Later on, she was confirmed to join the project girl group, Station Young, with Red Velvet's Seulgi, GFriend's SinB, and (G)I-DLE's Soyeon for the SM Station track "Wow Thing".
To cap off her activities for 2018, she received the "Best Dance Performance – Solo" award at the 2018 Mnet Asian Music Awards.
All Hail the Queen
On January 2, 2019, Chungha released her next single "Gotta Go", and has since become her most successful single to date. It earned her her first music program trophy since her solo debut. Her popularity amongst fellow artists and K-Pop fans has gone higher ever since and she has received plenty of accolades from numerous award-giving bodies for the song and choreography. Five months later, she made her comeback with her fourth mini-album "Flourishing" and promoted the title track "Snapping", as well as "Chica" from the same album.
In 2019 alone, she became a sought-after celebrity for endorsement deals and music collaborations; with the Korean media even dubbing her as the Queen. Her most remarkable collaboration for that year was her duet with US-Based Indonesian rapper Rich Brian for the song, "These Nights". The song was released as part of 88Rising's Head in the Clouds II compilation album. Chungha participated in writing Korean lyrics for the track. It was her first song to be produced and released by an American label.
Earlier this year, Chungha has collaborated with solo artist Paul Kim for the song "Loveship" and released the single "Everybody Has" for MNH Entertainment's New.Wav project. In March, it was revealed that Chungha has signed with American agency ICM Partners for her American and global promotions.
Recently, MNH Entertainment confirmed that Chungha is set to release her first full album this year. To kick off promotions, she will be releasing a pre-release digital single "Stay Tonight" tomorrow, April 27 at 6 PM KST. Expectations are high for this comeback, especially the album.
Chungha continues to surprise her audience by continuously experimenting with new sounds and themes. And while experimenting with new concepts come with a risk, with her looks, charisma, popularity, and talent combined, Chungha is positively going nowhere but up.
Watch the teaser for "Stay Tonight" here: